BOOKING

Patiri Patau (Indie-rock plus, AT)
Pic - Patiri Patau
Indie-rock, melancholic songs and lyrics with a twist!
Welcome to the world of Patiri Patau - the most beautiful band in the world!
---
Julia Santini (Pop/Rock, Singer-Songwriter, AT)
Pic - Thomas Huber
One woman. One voice. A unique experience.
Julia Santini - be excited!
---
Lou Walter ("Comedy", Singer-Songwriter, AT)
Pic - Armin Mösinger
Quirky, little stories about all varieties of existence!
Enjoy Lou Walter!
---
JOWA (Music of their own, AT)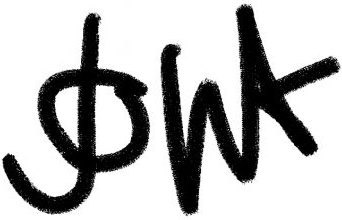 Pic - JOWA
Babl Joachim und Markus Walter perform their great songs with lots verve and passion.
They mix guitar, keys, harp and oud with critical songs!
This is JOWA!
---
---
CHANGEOVER previous bookings for
(Sometimes in cooperation with Turbo Booking.)
Anders (Songwriter, AT)

Satire Festival (Humour, AT)
---
---
CHANGEOVER promotes new acts
If you are interested in cooperating with CHANGEOVER, please send an e-mail to get more information.
Genres
Pop/Rock

Singer-Songwriter

Punk

Indie-Alternative

Any other genre, if it fits ...
We can work it out, CHANGEOVER:)

PUBLISHER
All books or other print products are made ecologically.
Printed in Vienna at Jentzsch, a small printing company.
---
The first book project
CHANGEOVER is going to publish Wolfgang Kiechl's debut Der süße Sturm.
Save the date: 04.11.2020, 7 p.m. at WUK!
Update: The book launch had to be cancelled. Fortunatly we had the opportunity to sell the book on the same evening at MotMot! Thanks!
---
How to buy Der süße Sturm
You can go to SHOP and fill in the form.
You can either pay via online banking or by postal money order.
CHANGEOVER will send you the book(s). Thanks!
---
Wolfgang Kiechl
Pic - Lukas Beliza
Wolfgang Kiechl was born in Innsbruck, Tyrol.
He is solicitor and author. Wolfgang Kiechl lives and works in Vienna.
LABEL
CHANGEOVER releases CDs/Vinyl that is produced ecologically.
Duophonic, a German company offers this service.